2022/05/03
Toppr Freelance Work From Home Jobs Anybody can apply
This is going to be a great opportunity for those who, have a passion of teaching people or want to solve their doubts by shitting at their house/home.
Yes guys this Freelance job is from Toppr a leading online education platform on India. If you feels, You are good at any subject and you can teach this to somebody, that's it, You are good to apply here. Lets see all the details of Toppr Work From Home Opportunity.
So many people having their passion as Teaching and this platform making peoples dream come true by providing them a platform to teach.
Toppr Freelance Teaching Work From Home Job 2022
About Toppr
Toppr is India's leading after-school learning app on a mission to make learning personalized. We are an extremely passionate team of engineers, educators and designers making consistent strides in product innovation to enhance user experience.
What are the Teaching Roles You will find here?
Content Builder.
Live Classes.
Solve Doubts.
Ambassador.
Parents.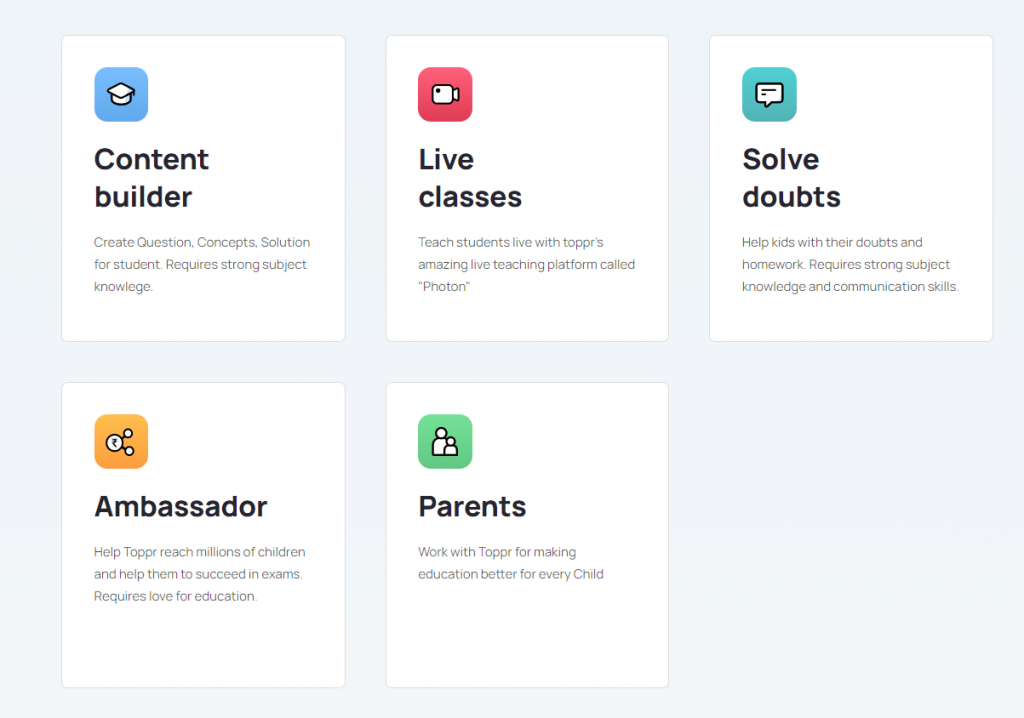 How to Apply
Best Websites and resources For Aptitude Preparation: Click Here
More Ongoing Jobs For You
Find More Jobs From These Categories