2023/05/16
FAMPAY HIRING FRESHERS | BONUS | PERKS | NON SALES JOB FOR FRESHERS | GOOD SALARY
FamPay is building India's first neo-bank exclusively teens. FamPay helps teens make their own online and offline payments through UPI, FamPay App and FamCard. Our aim is to make banking cool for teens and to help them learn the value of money, savings and spending wisely. We are on a mission to raise a new, financially aware generation, and drive 250 Million+ Indian teenagers to kickstart their financial journey super early in their life.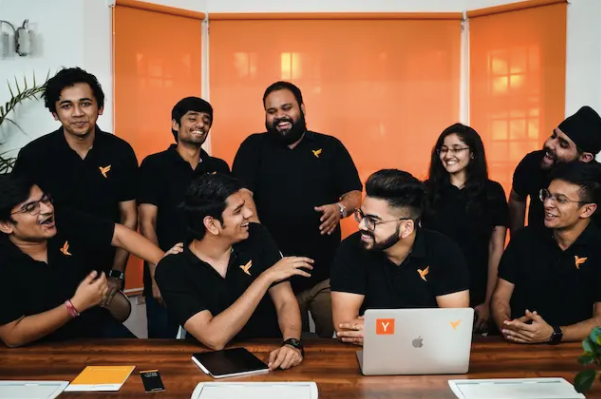 Founded in 2019 by IIT Roorkee alumni, FamPay is backed by some of the most respected investors around the world like Elevation Capital, Y-Combinator, Sequoia Capital India, Venture Highway, Global Founder's Capital and the likes of Kunal Shah, Amrish Rao as angels.
About This Role
When the entire company takes Customer Support seriously, a department specialized for it needs to be top-notch. You will be the direct point of contact between us and our esteemed young customers. You will ensure that you represent our values, mission and brand image accurately. The Customer Support team at FamPay, like in any other B2C tech startup, can make or break us.
In addition to resolving issues and closing tickets, you will be expected to deliver a consistent and stunning customer experience. You will work closely with your mentor to understand what queries may arise and ensure customer loyalty is achieved.
If you are a patient listener, attentive to details, use persuasive and negotiation skills to communicate, we would love to connect with you!
Complete Job Description
Work Location: OFFICE
Shift Timings: 24*7 Shift
Job Role
Conduct remote KYC (Know Your Customer) verifications of customers via video call.
Ensure that all KYC procedures are followed as per the regulatory guidelines.
Gather and verify customer information, including personal and financial information, by asking appropriate questions.
Review customer documents to ensure they are valid and genuine.
Accurately input customer information into relevant databases and systems.
Handle customer queries and provide guidance on the video KYC process.
Maintain accurate records and document all customer interactions.
Ensure that all data is kept confidential and secure.
Follow up with customers and escalate issues to management when necessary.
Stay up-to-date with changes in regulations and processes related to KYC.
Note that the specific duties and responsibilities may vary depending on the company and the industry.
How To Apply
How To Transform Career From Non Tech Background to a Tech or Coding Career: Read Complete Article Here
More Ongoing Jobs For You
Find More Jobs From These Categories