2022/05/18
How To Switch From Non Tech background into A Tech Career Job as Fresher or Experienced
IT Industry has been generating huge number of jobs every year and In IT jobs employees are getting very lucrative perks and pay packages along with that employees get to learn so many different technologies that makes improvement in learning abilities.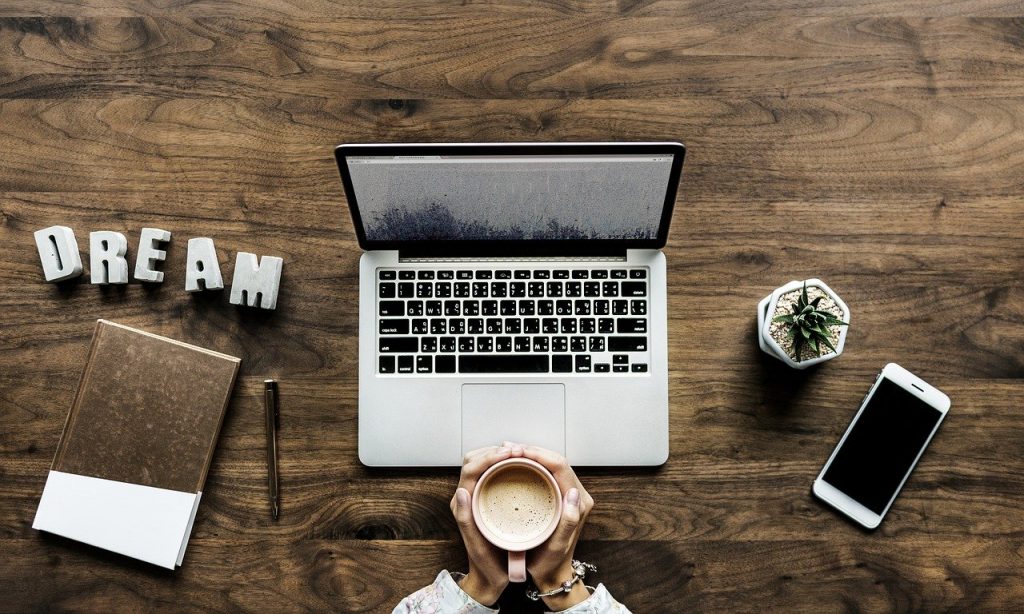 There are people who also have interest in coding and programming and they wants to work in an IT Company, or some people wants to switch their career into IT Career.
You might thinking of how we can do so, don't worry, This post is written around this topic of How to transform career from Not Tech background to a Tech Career.
In this article you will got to know some of the possible ways to make this career transformation.
Now people also have this questions that IT companies only hires Technical Educational Background Candidates, Which is not true.
Things are changing now, companies are more interested in your skills, not in your educational background or degree.
When you complete with learning any technology and starts applying to jobs you will find some companies like MNC's who might have criteria of marks and educational background degree, but you don't have to worry because nowadays a lot of MNC's are hiring Non Tech candidates and companies having hiring programs specifically to hire Non Tech Candidates, for example TCS, Infosys, IBM, Mindtree, Cognizant etc.
To get into IT Field you should well skills with IT Technologies, there are too many technologies options to learn, do research and starts with basics of that technologies, You have selected to learn, you can also try to learn any programming language like C/C++/Java/Python/Javascript to have a test of it.
Standard Process of getting a job in IT Field
Every candidate goes with these steps mentioned below, when it comes to switch their career from any background to technical Background Career.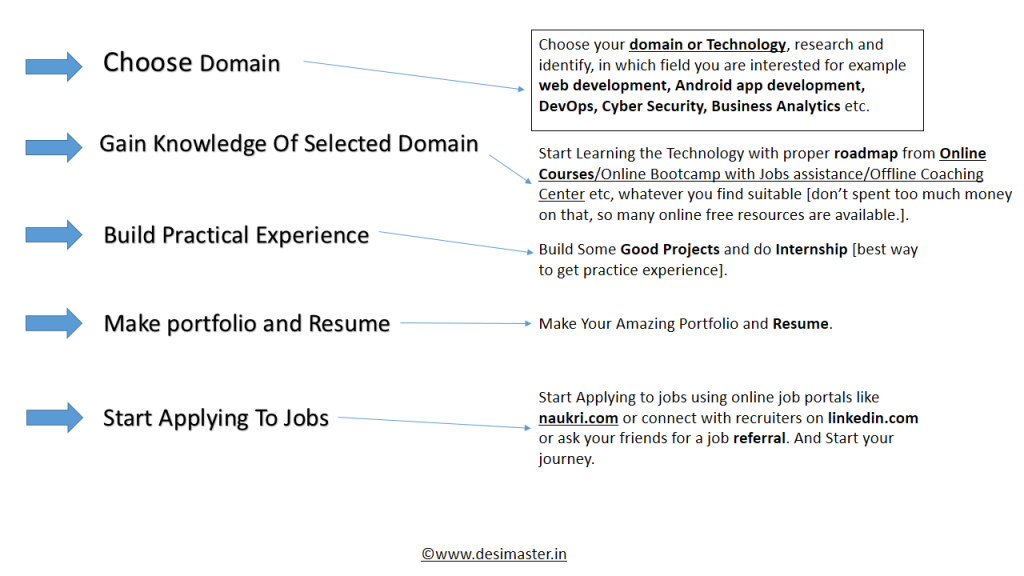 Some Proven Ways to transform career from Non Tech To Tech Jobs
1. Select A Domain/Technology, Learn, Build, Start Applying to Jobs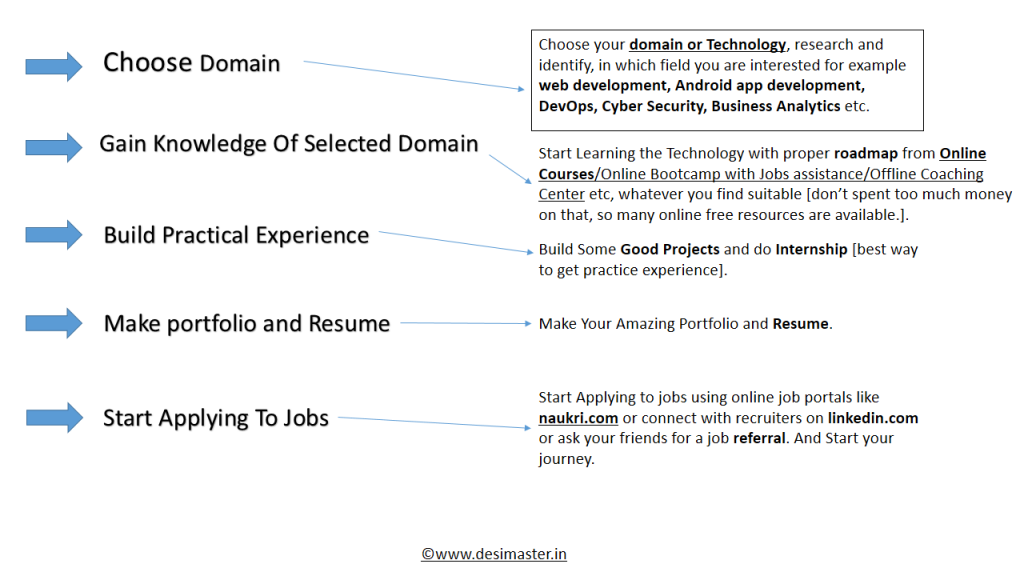 2. Find Less/Non Coding Jobs in IT Companies
Find Jobs at IT Companies That requires less coding skills. Almost every It Companies have these type of vacancies.
Some Profiles are:
Technical Support,
Social Media Manager,
IT Recruiter,
Business Development Executive,
System Administrator,
Business Analyst,
Data Analyst,
UX Designer,
Graphics Designer,
Video Editor,
Digital Marketer,
Content Writer
And Many More…
3. By Joining an online coding Bootcamp with Job Assistance
Time is changing now, there are so many good Ed-tech startups who is working on the same idea. They are teaching candidates on Technologies like frontend development, Full Stack Development and more. After Completion of this Bootcamp they also assist you to get jobs.
Now you can find out One of such Online Website or Company by doing a good research, but do not trap yourself in frauds, because there are some fraudulent also on Internet. Always go with a well known online training EdTech companies/startups.
4. By Joining an Offline Coaching Center with Job Assistance
You can find out a good and Genuine offline coaching center who teach you IT technologies and also help you in find out your first IT Job.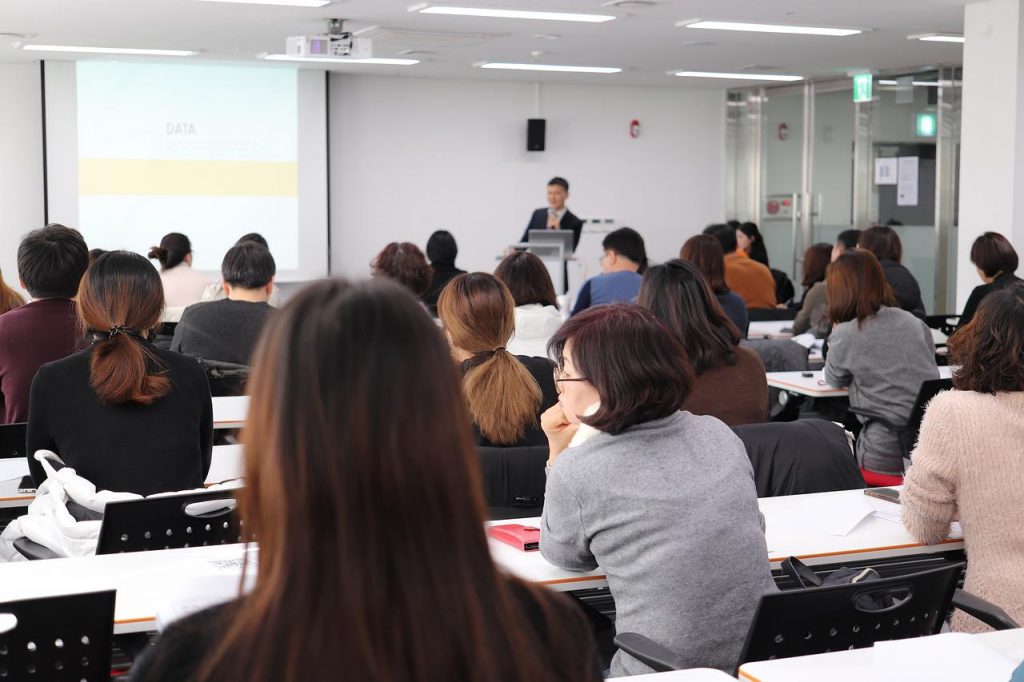 5. Turn Your Internships into a Full Time Job Offer
This is a very proven way where you learn any technology and apply for Internship in companies, once you got select, your start working in companies as Intern.
Internship is something where you work in a company for certain duration like 3 or 6 months and you collaborate with company's full time employee and work on companies projects.
There are so many benefits of doing an Internship, such as
You gain practical work experience.
Companies also offers Stipend.
If you perform very well in you internship duration, your company might also offer you a full time role.
You got to work with experience person.
You improve you communication skills and professional skills.
6. Participate In Hiring Programs Specifically For Non Tech Background Candidates
There are multiple organizations which runs hiring programs specifically to give an opportunity for Non tech Background candidates to work on IT Roles, they hire candidates from these programs and trained them on various technologies. Some companies also sponsors higher education along with a technical jobs. The only work you have to do is, clearing these companies hiring tests and interviews.
Some Examples are:
Mindtree Edge Program
TCS Smart Hiring
Infosys also hire non tech background students via off campus hiring.
Many More Research about It On Internet….
There can be many ways to switch into IT career, you have to research this and find out which one is suitable and easy for you.
You can also read these articles
How to make a professional resume for free
How to prepare for Aptitude test assessment with free resources
Most frequently asked HR Interview Questions with Sample Answers
Note:
We have research and came up with these proven ways to get Into IT Industry Jobs, We recommend that before tacking an action always do a better research, We are not forcing you to follow any written statement in the article, take your time and then take any action.