2022/11/30
INDIAMART PERMANENT WORK FROM HOME JOB FOR EVERYONE | FRESHERS-GRADUATES🔥 | NO SALES
Work as a freelancer from your home any time in given working window. It is a voice-based calling process- collect/verify and update business profile to meet the desired output. Educate the seller about IndiaMart and create his profile, clarify his doubts and improve quality of outputs.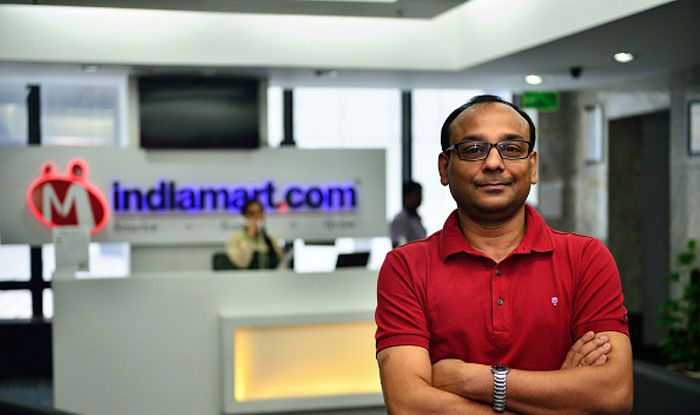 ELIGIBILITY CRITERIA
Qualification: > 80% in classes 10th and 12th & full time bachelors in engineering, technology, science. Full time MBA will be a Plus
Good written & verbal communication skills with ability to frame coherent language (English)
Should have a keen eye to look out for mistakes in Language and Appearance
Skilled at MS Word, MS Excel
Analytical approach towards a problem
Strong bend to uphold IndiaMART work ethics and ability to learn
Technical aptitude and agility to learn web-based tools
Willing to work in fast paced and dynamic environment
Following will be plus : SQL, SEO knowledge, Google analytics, Google search console, Power BI
Role and Responsibilities
Do primary and secondary research around the category to capture insights and perform operations. In other words, Calling / Connecting with sellers and buyers to understand the category and industry.
Study and research other e-commerce platforms for same categories to understand the pricing, content and taxonomy
Group the loosely mapped products & increase the product mapped in the category
Define attributes and specifications for the category and capture from buyers and sellers for their product and enquiries
Remove the wrongly mapped product from the category
Make Discovery Easier
Update the relevant information on every product to enable buyers to make informed decisions
Enhance buyer experience by improving the interaction on the platform
Be the voice of buyer internally & help fulfil buyer requirements with minimum effort from the buyer side
Stay on top of changing trends in your assigned categories and be able to take the early mover advantage
Increase the SEO and relevancy of category pages
Dig out the data from various authentic sources that can help connect to new sellers and create new catalogs in your assigned categories
Update the products in the existing catalogs of sellers through brochure and website
Perform quality check of Category Pages
Data gathering from different Google tools like Google Analytics, Keyword planner, Search Console.
APPLICATION PROCESS
Category Management –APPLY NOW
Free Listed Seller Content Enrichment –APPLY NOW
 Customer Success, Service & Operations –APPLY NOW
More Ongoing jobs for Freshers
Find More Jobs From These Categories