2022/01/23
Deloitte New hiring for FinOps Analyst Position Graduate can Apply
Hey There, This is a new recruitment drive coming from Deloitte to hire new Graduates for the profile of FinOps Analyst. The location for the job will be Hyderabad, India. Most of the job requires Good communication skills so this is also requires the same and good knowledge of finance also.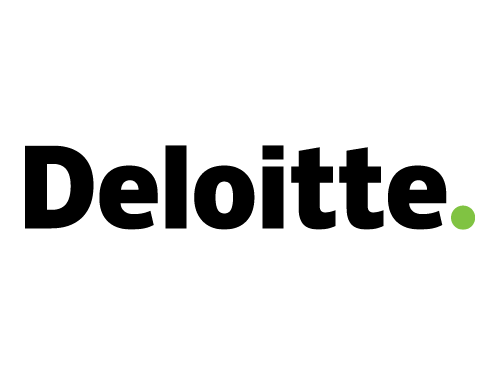 Deloitte New hiring for FinOps Analyst Position Graduate can Apply
About Deloitte
Deloitte Touche Tohmatsu Limited, commonly referred to as Deloitte, is a multinational professional services network with offices in over 150 countries and territories around the world.
Details of Deloitte Hiring
Company: Deloitte, India
Position: EA MF-FinOps-Analyst
Location: Hyderabad
Qualification Required: Graduate/Post Graduate (BCom, BA, BBA) with Financial Background and strong analytical skills.
Skills Required: Good Excel, communication and strong computer skills
About The Role
The A&A Finance Operations Team (FinOps) supports the Audit and Assurance (A&A) business in the financial management of all engagements from their inception to their closure, promoting best practise & maximising financial performance:
End-to-End support for engagement life cycle, which include the following.
Onboarding of client in swift
Engagement creations
Invoice creations – Cancel re-enter, credit notes and modifications
Modify engagement, updating engagement roles, WIP write offs, WIP transfers and changes to engagement structure.
Close engagements, involve clearing the WIP balance before closure
Engagement code setup advice or Pricing tool queries
Types of Queries to be lodged to FINOPS using the General Questions ServiceNow form include Complex or bulk invoice requests.
Reinstating an engagement code
Post additional cost not previously applied to the engagement and additional work to the client
Ad-hoc engagement code queries or analysis.
Response to/approval of audit related queries.
Work You will do
Work as a Project Controller within the A&A Finops team.
The engagement life cycle change requests are submitted by the AU practitioners.
ServiceNow tickets tool manage the workflow against specific engagement category. Maintain SLA of 24-48 hours based on the request category.
Respond to email enquiries from the practice in relation to the ServiceNow ticket.
Understand the business dynamics of the process and meet the expectation of AU stakeholders on a consistent basis.
Requires professional interaction and communication, both within the Hyderabad office and Australian offices.
Ownership of the tickets to be retained until closure, follow-ups to be made timely on the required tickets.
Actively participate in all recurring weekly calls with leadership in Australia and provide quality inputs, which enables them to take business decisions.
Understanding and adhering to KPI's (Accuracy & Count).
Ensure that all the process related documents are up-to date.
Attend training sessions for technical and personal development as necessary
Actively participate in all recurring weekly and bi-weekly calls with leadership at AU and provide quality inputs, which enables them to take business decisions.
Ensure that all the process related documents are up-to date.
Ensure to maintain agreed SLA's with clients and independently manage specific deadlines.
How To Apply
More Jobs For You
Amazon Hiring Virtual Customer Support
Mphasis Hiring Trainee Customer Support Officer
Wipro Hiring any graduates for Product specialist position
HP Recruitment drive to hire candidates for College Interns
Infosys Hiring on Three roles for Any Graduates
Join Telegram for Study Material | More Jobs | Free Courses

Find More Jobs From Categories