2022/01/10
Wipro Off Campus Drive For Product Specialist Role 2022
Hello Friends, Wipro has posted a new Recruitment drive on their official career portal, which is to hire candidates for the position of Product Specialist, for their Powai India location. If we talk about the required Qualifications then, If You have done your Graduation in Any Stream, you are eligible to apply here. let's see the details..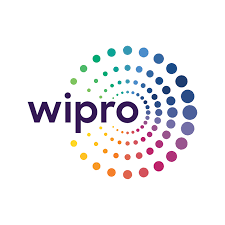 Wipro Hiring Any graduates for Product Specialist Position
About Wipro
Wipro Limited is an Indian multinational conglomerate headquartered in Bangalore, Karnataka, India. Its diverse businesses include FMCG, lighting, information technology, and consulting. The Fortune India 500 ranks it the 29th largest Indian company by total revenue.
Details of the Wipro Drive
Company: Wipro
Position: Production Specialist
Location: Powai, India
Qualification: Graduate In Any Stream
Employment Type: Full Time
Job Description
Inbound / Outbound interaction with clients
Skilling on all voice and back office queues as per requirement.
Good computer navigational skills and familiar with MS office
Should have good customer service skills
Understand customer queries / request and act accordingly.
Maintain a healthy and clean work environment.
Update knowledge of process on regular basis.
Roles and Responsibilities
Good written and very good verbal communication skills. Fluent, neutral accent English language skills. Able to understand, assess and articulate a response – both written and verbal.
Be able to comprehend the words of the customer on an email, and articulate the response in a free flowing writing form.
English Language proficiency overall needs to be excellent.
Good telephone skills , able to listen patiently & remain focused throughout the conversation
Good customer care skills – able to empathize, with a natural ability to assist & support, including commitment to follow through
Basic understanding of business structure, including key processes, services, business goals & role of main functions
Good information processing skills – able to react promptly to a situation, listen, think, type or search simultaneously. Good reasoning ability – can make inferences, draw conclusions, reason from information provided etc.
Good team working skills with the ability to contribute to effective team performance
Basic influencing & persuasion skills.
Good self-organizational skills.
Results focused initiative to achieve required results. Methodical, accurate with attention to detail – able to spot error, ignore irrelevant details, recognize similarities etc.
How to Apply
See More Ongoing Jobs
Join Telegram for Study Material | More Jobs | Free Courses

Find Jobs From Categories