2022/01/13
Cisco Recruitment for Technical Writer Intern position
Cisco Is planning to hire Graduates for the profile of Technical Writer Intern. If you have good writing skills or want to make career in Technical Writing with an organization like Cisco, You should give it a try. If you will get selected for this profile, you will mainly be involved with writing about technical subjects.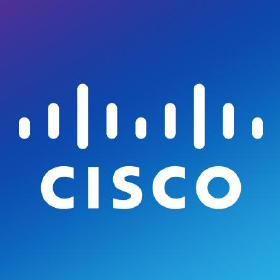 Cisco Recruitment for Technical Writer Intern position 2022
About Cisco
Cisco Systems, Inc. is an American multinational technology conglomerate corporation headquartered in San Jose, California. Integral to the growth of Silicon Valley, Cisco develops, manufactures, and sells networking hardware, software, telecommunications equipment and other high-technology services and products.
Details of Cisco Technical Writing Intern Hiring
Company: Cisco India
Position: Technical Writer Intern
Location: Bangalore, India
Job Type: Intern
Qualification Required: Any Graduates
Year of pass out: 2022
Who You'll Work With
The Cisco Networking Experiences group develops Cisco's Routing, Switching, Wireless, Network Management, and IoT products.
We believe in delivering the very best product experiences for our customers, and in providing state of the art, user-centric content that complements Cisco's diverse range of networking products and IT solutions.
What You'll Do
As a technical writer (0-3 years' experience) at Cisco, you will
Research, create, and revise technical content according to established standards / processes / guidelines.
Work with editors and technical resources to develop high-quality content.
Attend project/team meetings and report work status.
Ensure timely completion of assigned tasks.
Understand the basic concepts of networking.
Demonstrate steady increase in productivity and improvement in quality.
Build contacts within other departments and engage with stakeholders.
Learn new skills in content architecture, help systems, UX, Analytics, Automation, Visual Content, and Augmented Reality
Skills Required
You will have a successful career as a writer at Cisco if you have:
• Excellent writing skills
• Creativity and critical thinking skills to solve customer problems
• The aptitude and drive to learn new products, technology, and tools
How To Apply
See More Jobs
Wipro Hiring any graduates for Product specialist position
HP Recruitment drive to hire candidates for College Interns
Infosys Hiring on Three roles for Any Graduates

Find Jobs From These Categories