2022/12/03
WORK FROM HOME JOB FOR FRESHERS | FAIRCENT HIRING FRESHERS | RBI CERTIFIED COMPANY | NO SALES
Peer to peer lending (or P2P lending) is one of the most innovative financial products of recent times. It enables creditworthy borrowers lower their cost of loans and individual lenders/investors to lend directly to their peers and community thereby earning higher returns.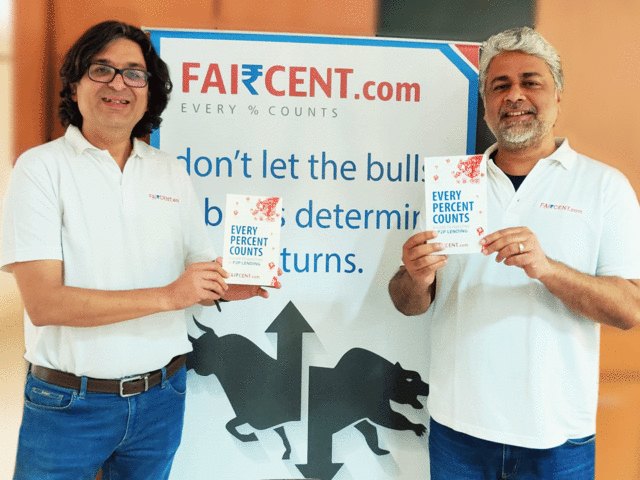 What we at Faircent.com essentially do is provide a virtual market place where borrowers and lenders can interact directly, without having to go through the traditional financial intermediaries like banks, who have become such behemoths in today's time that they dictate all terms and conditions for both borrowers and lenders. Faircent is India's first peer-to-peer (P2P) lending platform to receive a Certificate of Registration (CoR) as an NBFC-P2P from the Reserve Bank of India (RBI).
ELIGIBILITY CRITERIA
Qualification: > 80% in classes 10th and 12th & full time bachelors in engineering, technology, science. Full time MBA will be a Plus
Good written & verbal communication skills with ability to frame coherent language (English)
Should have a keen eye to look out for mistakes in Language and Appearance
Skilled at MS Word, MS Excel
Analytical approach towards a problem
Strong bend to uphold IndiaMART work ethics and ability to learn
Technical aptitude and agility to learn web-based tools
Willing to work in fast paced and dynamic environment
Role and Responsibilities
Decent English speaking and writing skills.
Knowledge of a Regional language (any) would be a plus, although the same is not mandatory.
Problem solving attitude.
Must be able to work under pressure and achieve the targets set.
APPLICATION PROCESS
Customer Care Executive –APPLY NOW
Telecaller- Collections –APPLY NOW
More Ongoing jobs for Freshers
Find More Jobs From These Categories