2022/09/19
WORK FROM ANYWHERE JOB | FULL HIRING FRESHERS | NON SALES | NON TARGET JOB
FULL Creative is a Portland-based product company with offices in India (Chennai) and the United Kingdom (Edinburgh). In the US and the UK, we go by the name AnywhereWorks. We are on a mission, to create a world that empowers people to work Anywhere. FULL Creative brings together engineers, artists, analysts, product experts, account managers, sales executives, and marketers to build a future where "Work is what you do, not where you do it".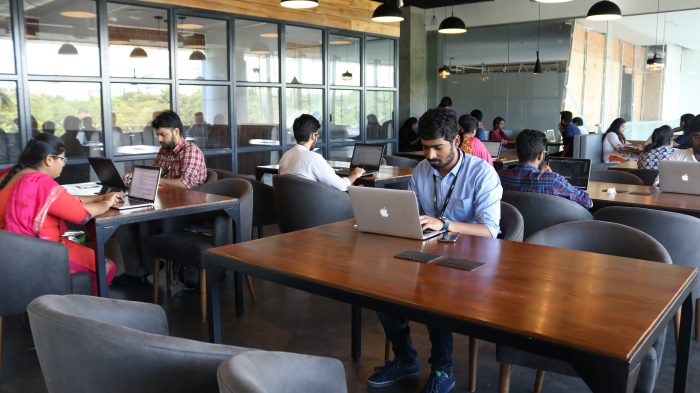 We are a community with big ideas and bigger dreams. We strive to disrupt the new normal with effortless solutions. Solutions that encourage collaboration, redefine learning or help businesses connect with customers better. If you're looking for an ecosystem that nurtures talent and creativity, you could be our architect of change. Our teams are housed in Chennai and oversee operations from the Ascendas IT Park in Taramani.
FULL Work From Home Job For Freshers 2022
Complete Job Description
Roles and Responsibilities
Handle customer queries primarily via web chat.
Educate current customers and potential customers on products and services.
Should be willing to handle customer escalations and calls when need persists.
Achieve the KPI'S and objectives in the cadence set by the team.
Building connection/rapport to personalise the chat conversation.
Be an active and responsible team member in all aspects of work.
Experience and Skills
Private workroom with the ambience to handle calls.
Ready for Video calls at all times. Video calls are an integral part of maintaining the human connection while working from Anywhere.
Good Internet speed (Above 50 MBPS Download and Upload) with the ability to be wired (LAN).
Power backup (if you have frequent power cut issues).
Requirements
0-2 years of experience in chat or customer facing roles.
Exceptional grammar and communication skills.
Passion towards amazing customer experience.
Excellent typing skills including speed and accuracy.
Ability to multitask and manage multiple conversations simultaneously.
Willing to work in rotational night shifts.
Flexibility to work in night shifts.
Good analytical and interpretational skills.
Attention to detail.
How To Apply
More Ongoing Jobs For You
Find More Jobs From These Categories