2023/01/17
VISTARA HIRING FRESHERS | AVIATION JOBS FOR FRESHERS | AIRLINES JOB FOR FRESHERS
Executive – Payroll
Tata SIA Airlines Limited, operating as Vistara, is an Indian full-service airline, based in Gurugram, with its hub at Indira Gandhi International Airport. The carrier, a joint venture between Tata Sons and Singapore Airlines, commenced operations on 9 January 2015 with its inaugural flight between Delhi and Mumbai.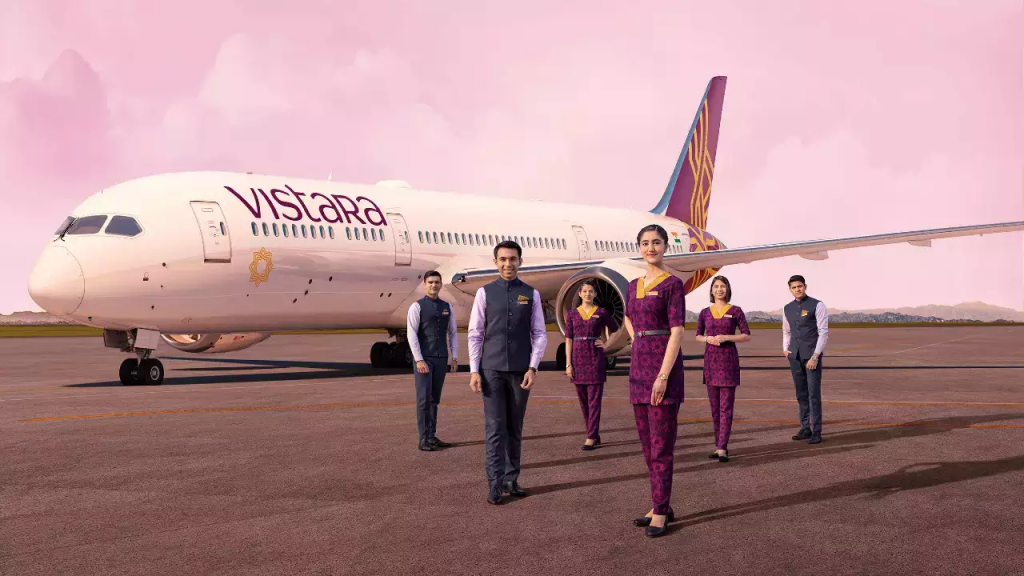 Vistara is an Indian full service carrier based at Delhi Indira Gandhi International Airport. The airline provides domestic services to major metropolitan centres and tourism destinations. The carrier is a JV between Tata Sons Private Limited and Singapore Airlines Limited.
On 29-Nov-2022, Singapore Airlines (SIA) and Tata Sons (Tata) agreed to merge Air India and Vistara, with SIA also investing INR 20,585 million in Air India as part of the transaction. This gives SIA a 25.1% stake in an enlarged Air India group. SIA and Tata aim to complete the merger by Mar-2024, subject to regulatory approvals.
ELIGIBILITY
Any Graduate Eligible.
Any Degree can Apply
The ability to work effectively on his own and as part of a team
Good communication skills, both written and verbal
Ability to work under pressure
Flexible thinking and ability to adapt to change
Sound knowledge of working in MS-Office (Word, Excel, Power-point & Outlook)
ROLES AND RESPONSIBILITIES
Managing end- to-end employee related general claim validation, processing, ensuring accurate and timely disbursement- Travel (domestic / international), Uniform expense, HR policy related claim, ad-hoc expense, misc. etc
Verification of CTC reimbursement claim (Vehicle Operating Expense, Driver's Salary, Fuel, Telephone Reimbursement and Leave Travel Allowance)
Updating database on concur time to time
Documentation: –

Maintain the file monthly challan/return, Notice, Notice Response, Misc. letters related to statutory compliance Provident Fund, Employer State Insurance, Labour Welfare Fund, Professional Tax and Income Tax
Forex Card – Card issuance, maintained database/tracker, documentation for KYC payment and liaising with vendor
Invoice Management – Insurance – GPA, PA, Medical, LOL/PMU, Compliance vendor, Forex Payment (EBIX), Lease Plan India (Car Lease) Invoice and others
Involving Income tax proof collections, Issue of Form 16 (exit employees)

Employee query resolution.
Liaison and follow up with department regarding Post Travel Reimbursement Form submission to settle down the advance/forex
Assistance in Year End Activities – Investment Proof Submission, Reimbursement Bill Submission, Annual Audit
FULL VIDEO DESCRIPTION