2022/01/26
HDFC Bank Recruitment for Operation Executive Card Operations and Authorizer RLO Roles
Hello Friends, HDFC Bank is hiring for two roles now, First role is Operation Executive Card Operations and Authoriser RLO. They did not mentioned any specific Education qualification here, so if you have done Any Graduation, you can try to apply here. I am going to write entire job requirments for both HDFC Private Bank Job Roles, read it properly.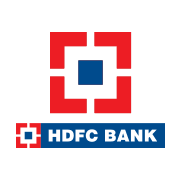 HDFC Bank Recruitment for Operation Executive Card Operations and Authoriser RLO Roles 2022
About HDFC
HDFC Bank Limited is an Indian banking and financial services company, headquartered in Mumbai. HDFC Bank is India's largest private sector bank by assets and worlds 10th largest bank by market capitalisation as of April 2021.
Details about HDFC Authoriser RLO Position
Position: Authoriser- RLO and Credit Underwriter-AFU
Location: 12 Different locations
Basic Skills:
Banking Product & Process Knowledge
Communication
Job Description
Job Responsibilities Actionable Error Free Processing Processing of transactions as per guidelines prescribed for the same and ensures that respective checks and controls on day 1 & day 2 are done.
Ensure validation of request TAT Compliance Ensure processing within TAT Exception items to be brought to notice of Seniors Process Compliance Compliance to Internal policies / processes Audit & Compliance: Systems and procedures are followed to comply with Internal and External audits and ensuring NIL exceptions.
Exception Processing Take judgmental calls wherever required All other exceptions / rejects to be reviewed and brought to attention of Seniors Share MIS on periodic basis Branch / Business Support Queries to be addressed promptly Closure of referrals with adequate resolution and within TAT MIS to be maintained for the process handled Work towards reducing Customer Complaints Give suggestions for improvement in processes.
Apply for Authoriser RLO Position and Credit Underwriter-AFU
Apply for These Latest Jobs Also
Join Our Telegram for Helpful Jobs and Study Materials

Find Jobs From Categories