2022/08/28
ON-SPOT SELECTION | PINEAPPLE VIRTUAL ASSISTANT HUB | GENUINE PART TIME JOB | NO SALES
Pineapple was founded in 2019 by Dr. Mark Carnett, a family physician who has been using virtual assistants in his practice since 2015.
We are a US-based company seeking trained BPO professionals based in the Philippines. Pineapple Staffing Business Virtual Assistants™️ work directly with our clients to virtually help with their business office needs.
Our Business Virtual Assistants (BVA) work with small businesses based in the USA.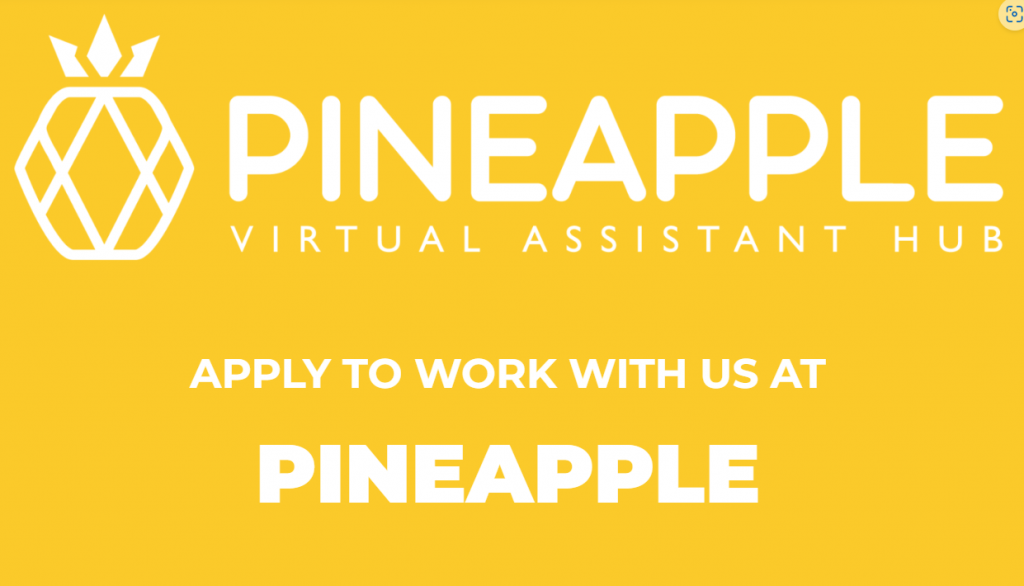 We help our clients improve workflow, save time, and remove the burden of administrative, back-office tasks.
Our goal is to help you succeed in this up-and-coming field of Business Virtual Assisting. Join the Pineapple family and apply today!
2.4ghz processor*
4 GB of RAM
1024×768 resolution
Browsers & Internet
Chrome, Firefox
Functional internet speeds of 10mbps*
Operating system:
Windows 10
OS X 10.10
Law firms or Legal industry
Accounting or Finance
Human resources or Recruitment
Sales and Marketing
Preferably has Virtual Assistant (VA) experience of at least 6 months but not required.
Unbeatable Pay Rates
Free Training & Certification
Work From Home
Long-Term Work Relationship
US-Based Clients
Passionate Community
More Ongoing jobs for Freshers
Find More Jobs From These Categories