2021/12/11
Free Study Material for TCS BPS Exam 2022 Syllabus and previous year Questions
TCS BPS hiring has been released for 2022 batch Graduates. If you have applied, You might be thinking of How to Prepare for the TCS BPS Exam.
No need to worry about it because in this post we are going to provide you free study material to prepare for the TCS BPS test 2022. Read complete details of the TCS BPS exam syllabus and previous year questions.
By preparing with all these resource with proper honesty, You will be able to attempt most of TCS BPS Test questions and solve.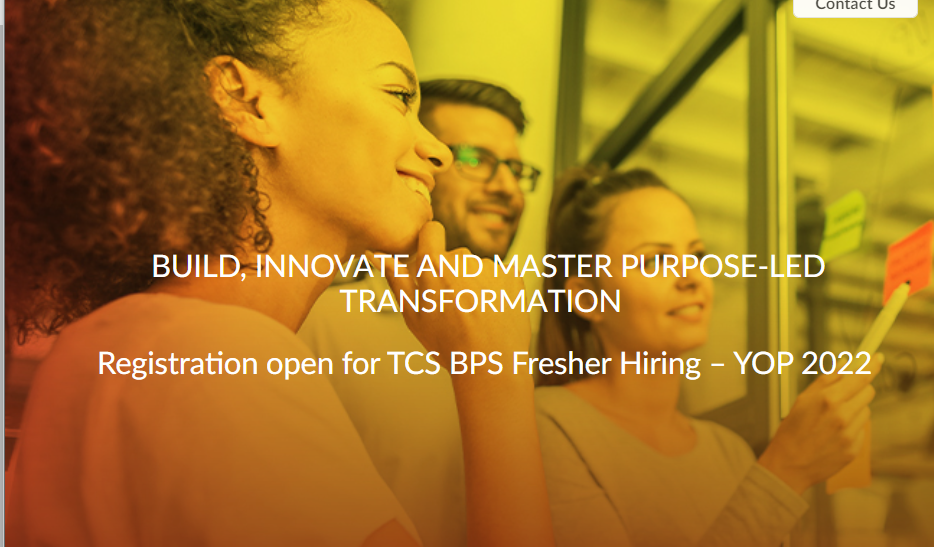 Free study material to prepare for TCS BPS hiring 2022
About TCS BPS hiring
TCS has curated exclusive opportunities for Arts, Commerce & Science graduates from the 2022 year of passing to apply for exciting careers and make #TheBigMove
Exceptional performers will be part of TCS' fastest growing units – Cognitive Business Operations (CBO), Banking and Financial Services and Insurance (BFSI), and Life Sciences in various enriching roles that amplify their career growth.
TCS BPS Hiring Exam Pattern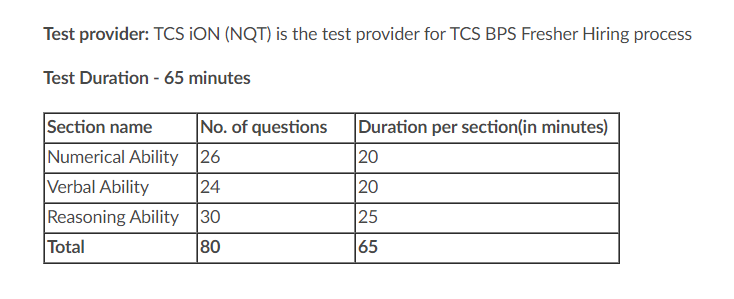 Complete Syllabus of TCS BPS hiring
Resources to Prepare [Section-wise]
1. Numerical Ability
Important Topics to Prepare
Number System
Profit and loss
Time and Word
Boats and Stream
Time and Distance
Percentage
Ratio and Proportions
Simple Interest
Compound Interest
Work and Wages
Permutations and combination
Probability.
Date Interpretation
And more……
Resources
Previous Year Questions and Answers.
2. Reasoning Ability
Important Topics to Prepare
Blood Relations
Direction Sense
Seating Arrangement
Clocks
Non Verbal Analogy
Syllogism
Series Numeric and Alphabetical
Coding and Decoding
Statement and Conclusion
Celenders
Cause and Effects
And More….
Resources
To Cover Topics [videos]: Click Here
To Practice Topic-wise: Click Here
Solve Question on this website: Click Here
Previous Year Questions and Answers.
3. Verbal Ability
Important Topics to Prepare
Antonyms
Synonyms
Sentence Formation
Ordering of Sentences
Spellings
Comprehension
Change of Speech
Sentence Correction
Idioms and Phrases.
And More…
Resources
All Topics Covered with Tips and Tricks : Click Here
To Cover All Topics : Click Here
Another Website To Practice Verbal Ability: Click Here
Solve Question on This Website: Click Here
You Can Also See Some More Jobs