2022/03/23
Resources To Prepare for Accenture Associate Software Engineer Profile Free
Hey Friends, we have mentioned some good resource to prepare for Accenture Associate Software Engineer Profile, According to the Syllabus and Exam Pattern. You will found resources linked with this post in the form of website posts and videos, so go-though with all the resources and start preparing for the Accenture online Assessment and coding rounds and communication Round also… Lets see..
Prepare for Accenture Online Assessment with Free Resources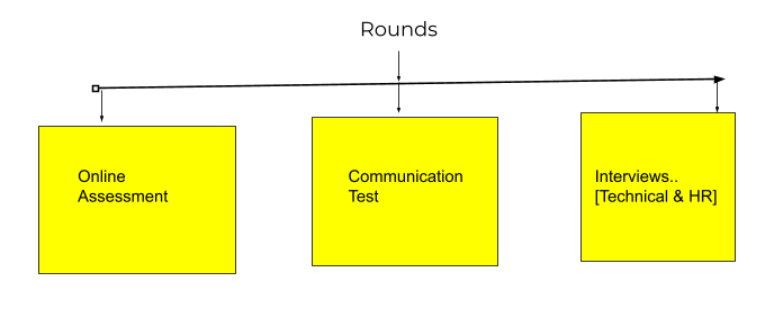 Rounds and Exam Pattern Summary
Assessment Process:
If you are eligible, you will receive an email invitation to attend online assessments
The assessment is scheduled in two stages and must be completed within the scheduled time
Mock Assessment
You will get a 20-minute mock/practice assessment
Mock assessment is mandatory, and it will ensure that you have the right hardware, software, and internet
This assessment will help you to get an experience of the assessments
Assessment #1: Cognitive and Technical assessment
You will get 90 minutes to complete this assessment
Cognitive and Technical assessment includes 50 questions on
English ability
Critical thinking and Problem solving
Abstract Reasoning
Technical assessment includes 40 questions on:
Common Application and MS office
Pseudocode
Fundamentals of Networking, Security, and Cloud
You are required to meet the section and subsection cut off in our assessment to be considered for further rounds.
Candidates must participate in coding assessment mandatorily post clearing the cognitive and technical assessment.
Candidates who do not clear cognitive and technical assessment or fail to participate in our assessments the process will end there for their candidature.
Assessment #2: Coding assessment
The duration of this assessment will be 45 minutes
You will get 2 questions that must be solved using any one of the following languages
C
C++
Dot Net
Java
Python
Assessment #3: Communication assessment
The duration of this assessment is approximately 30 minutes
You will receive a separate email with timelines and login details to participate in this assessment
Communication assessment will assess you on the below mentioned parameters
Sentence Mastery
Vocabulary
Fluency
Pronunciation
Interviews
Resources
Cognitive Assessment Resources
English Ability
Important Topics to Prepare
Antonyms
Synonyms
Sentence Formation
Ordering of Sentences
Spellings
Comprehension
Change of Speech
Sentence Correction
Idioms and Phrases.
And More…
Resources
All Topics Covered with Tips and Tricks : Click Here
To Cover All Topics : Click Here
Sample questions and Answers [Video]: Click Here
Solve Question on This Website: Click Here
Critical Thinking, Problem Solving and Abstract Reasoning
Important Topics to Prepare
Blood Relations
Direction Sense
Seating Arrangement
Coding and Decoding
Clocks
Non Verbal Analogy
Syllogism
Series Numeric and Alphabetical
Coding and Decoding
Statement and Conclusion
Celenders
Cause and Effects
And More….
Resources
To Cover Topics [videos]: Click Here
To Practice Reasoning Topic-wise : Click Here
Previous Asked Questions of Critical Reasoning and Abstract Reasoning: Click Here
Previous Asked Reasoning Questions and Answers: Click Here
One More Video On Reasoning: Click Here
Technical Assessment Resources
Sample Questions To See With Solutions: Click Here
Some Sample Questions On Common Application and MS Office:
Resource 1: Click Here
Resource 2: Click Here
Some Sample Questions Of Network security and Cloud:
Resource 1: Click Here
Resource 2: Click Here
Prepare and Practice Pseudocode Here: Click Here
Coding Assessment Resource
Cover This Youtube videos Playlist Completely: Click Here
Some More Previous Asked Coding Questions: Click Here
Another Amazing Youtube Playlist Coding Questions With Solution: Click Here
Resources for Accenture Communication Assessment
Watch This video to For Tips to clear this Round: Click Here
Search some Previous Accenture Communication test videos on YouTube to get understanding of how the test will be.
Tips: To clear this round just listen and speak clearly while the communication test.
Best Of Luck. 🎯
Some More helpful Post On Our Website
Find Jobs For You From These Categories
Find More Jobs From These Categories