2023/03/17
BEST AI TOOLS TO GET A JOB IN 2023 | AI TOOLS FOR JOB SEARCH
In The Era of AI, there are certain things and tools out there that we can use and get the work simplified and done faster, with more accuracy. Same goes if you are searching for a Job!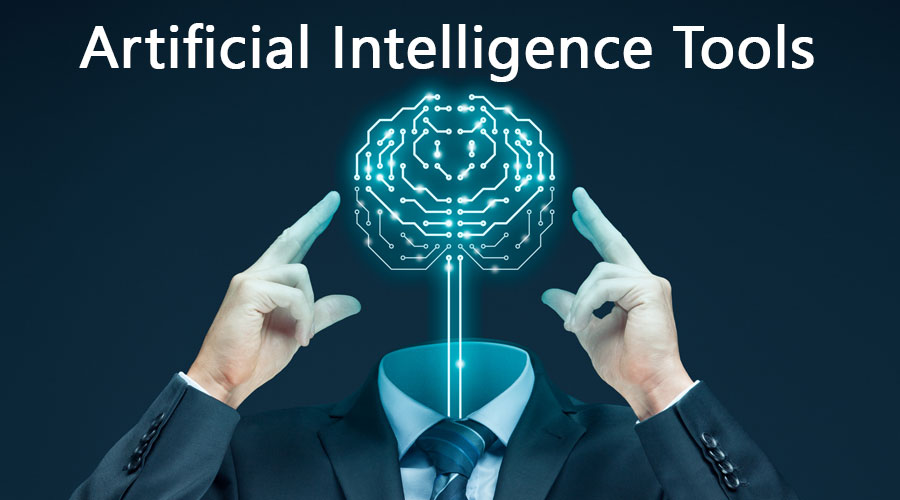 5 TOOLS TO USE IF YOU ARE SEARCHING FOR JOB
1- Google Interview Warmup
With Interview Warmup, your answers are transcribed in real-time so you can review what you said. You'll also see insights: patterns detected by machine learning that can help you discover things about your answers, like the job-related terms you use and the words you say most often. It can even highlight the different talking points you cover in each answer, so you can see how much time you spend talking about areas like your experience, skills, and goals. Your responses aren't graded or judged and you can answer questions as many times as you want. It's your own private space to practice, prepare and get comfortable.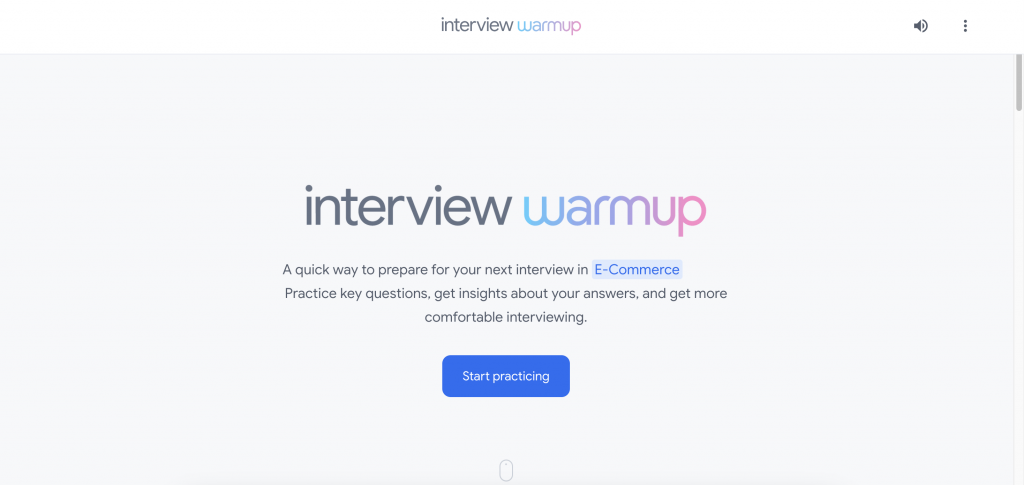 Link -: Click Here
2- NextLevel Resume AI
A Tool that helps you create a Industry standard and ATS Friendly Resume in Just 5 mins, it helps you just enter the details and gives you a Tailored Resume that looks great and can get shorlisted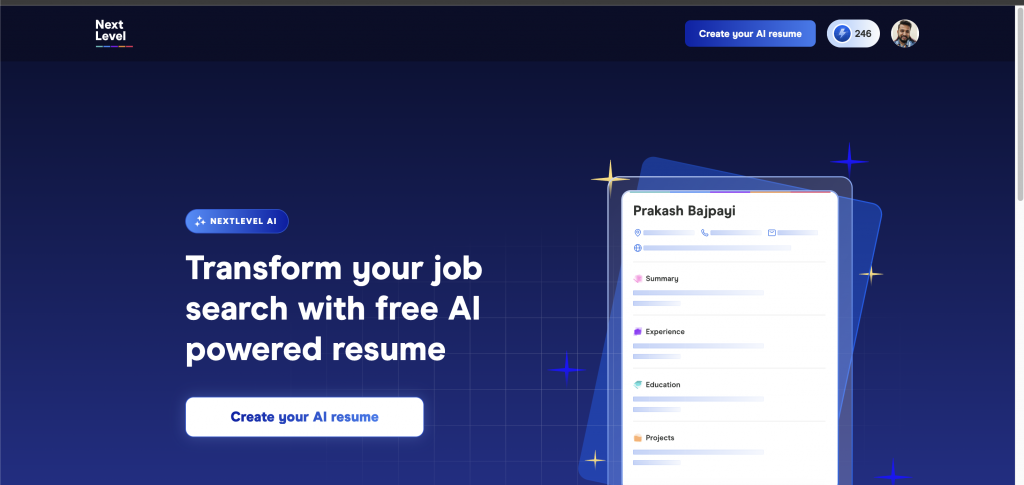 Link -: Click Here
3- Resume Worded
Powered by Artificial Intelligence, Resume Worded is a career platform that helps you tailor your resume to the job you're applying for. Upload your resume and job posting, and in 10 seconds, this resume scanner will scan the job posting you're applying for and highlight keywords and skills your resume is missing.
You'll then be able to add these missing keywords into your resume and ensure your resume contains everything the employer is looking for. This increases the chance that your resume will pass the automated screening process (i.e. often known as the Applicant Tracking Systems, or ATS resume test) and gets an interview.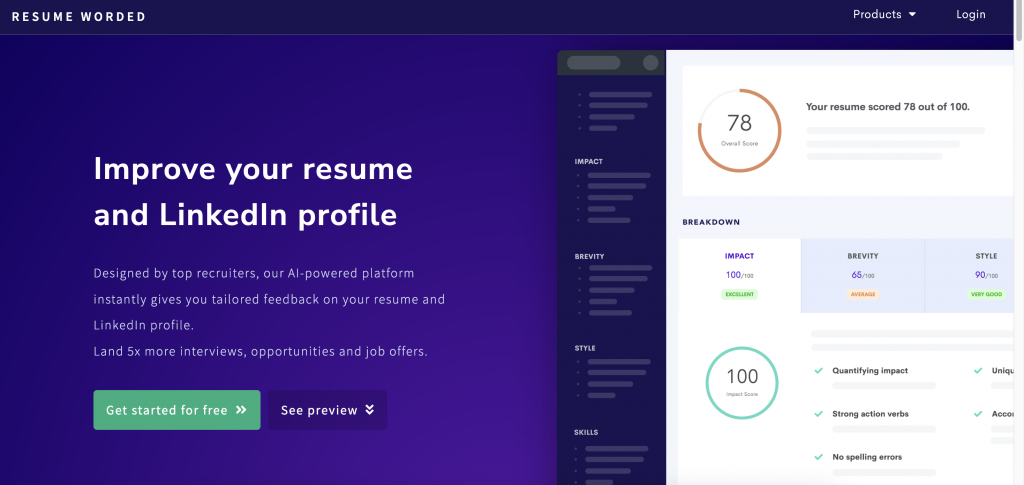 Link -: Click Here
4- LoopCV
At Loopcv, we aim to automate the job hunting process so that people don't lose time applying for jobs, but spend time on learning and gaining new skills. We collect millions of job postings and use machine learning to match the profiles of our users to the posted jobs. But we don't just stop there. We apply on behalf of the user using customized emails and applications.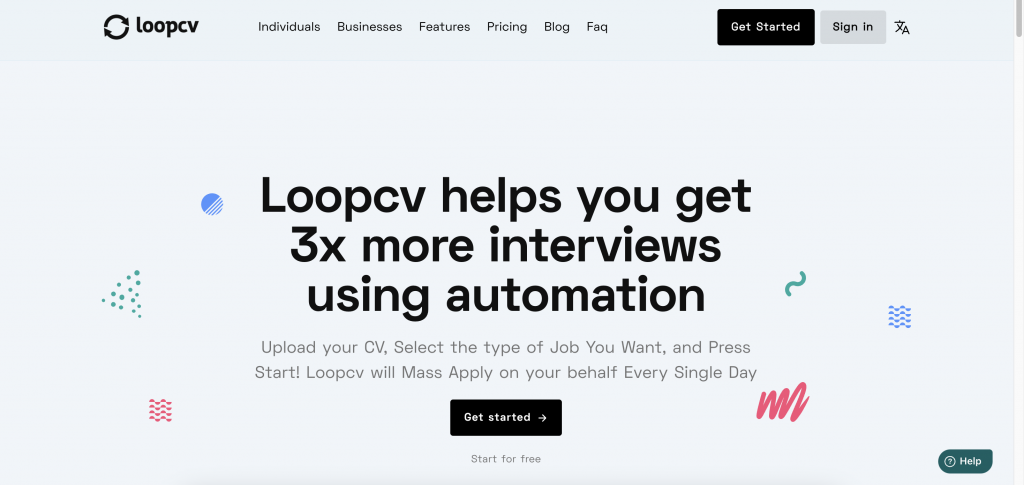 Link -: Click Here
4- WordTune
Wordtune is an AI-powered writing companion that understands what you're trying to say, and suggests ways to make your writing more clear, compelling and authentic. With Wordtune, writing is no longer a tedious or lonely task.
Whether you're using it to write personal emails, create documents for your clients or exchange instant messages with your colleagues, Wordtune helps you express yourself better.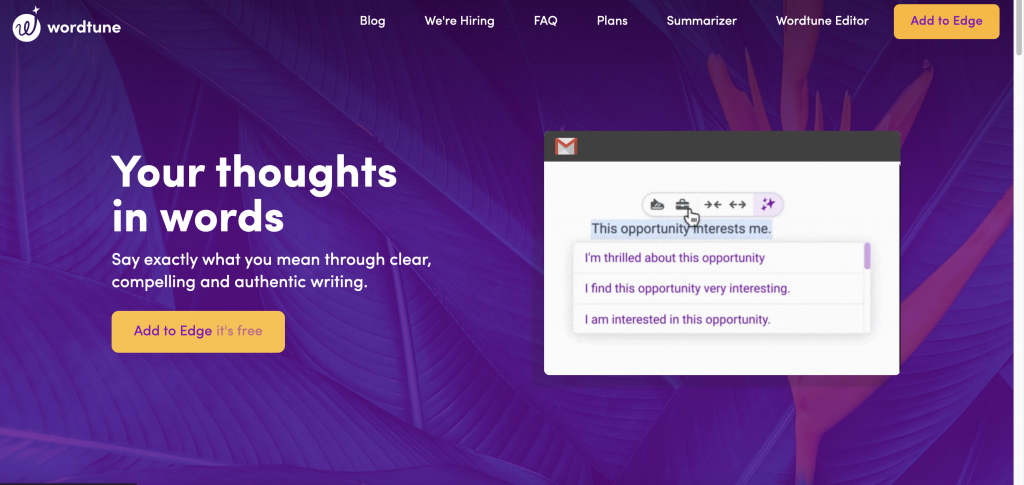 Link -: Click Here
FULL VIDEO EXPLAINING ALL THE TOOLS