2021/09/05
WIPRO NLTH 2022 FULL SYLLABUS | WIPRO ELITE NATIONAL TALENT HUNT 2022 | WIPRO NLTH
Elite NTH 2022
ELIGIBILITY
B.E./B. Tech. (Compulsory Degree) / ME / MTech – 5 Year Integrated courses
2022 ONLY
All Branches Allowed.
Except Fashion Technology, Textile Engineering, Agriculture and Food technology
Maximum of 3 years of education gap, if any, is allowed between 10th and graduation.
One Backlog is allowed at the time of Assessment Stage.
The offer will be subject to all backlogs being clear.
2022- Max 3 years of GAP in education allowed (10th to graduation)
Candidates who have participated in any selection process held by Wipro in the last six months are not eligible.
Should be an Indian Citizen or should hold a PIO or OCI card, in the event of holding a passport of any other country.
Bhutan and Nepal Nationals need to submit their citizenship certificate.
SELECTION PROCESS

SALARY DETAILS– INR 3.50 lacs per annum
SYLLABUS QUESTIONS BREAKDOWN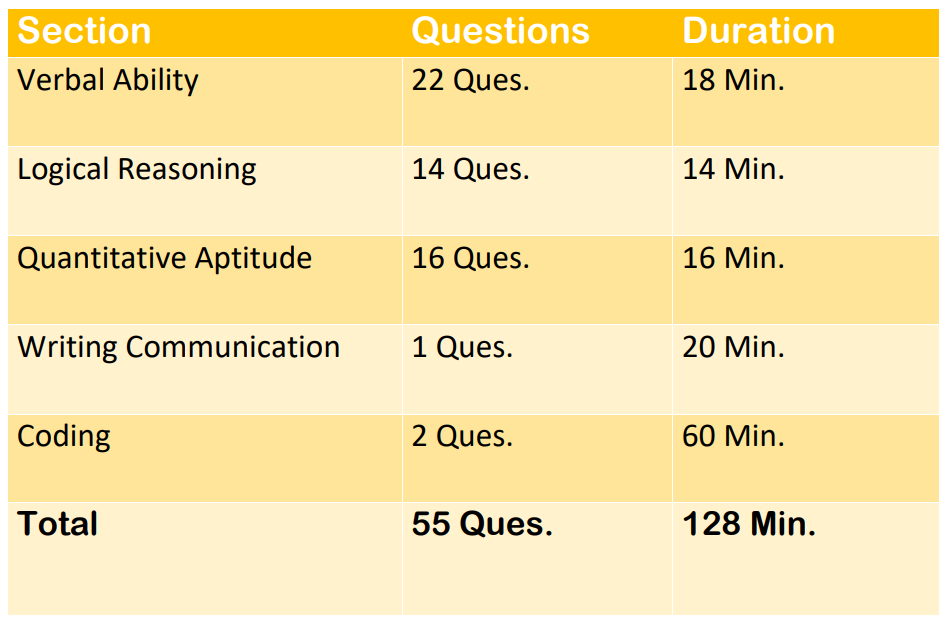 FULL VIDEO DESCRIPTION