2021/09/24
TVS Credit E.P.I.C IT Challenge | Off Campus for 2022 and 2023 Batch
TVS Credit E.P.I.C IT Challenge
ELIGIBILITY
B.Tech/B.E students from 3rd and 4th year, M.E./M.Tech students and MBA (IT) students are eligible to participate.
The participants should be full-time students of the college.
Participants can register as a team of 2 or as individuals.
One person can't be a member of more than one team.
All the students are required to verify and confirm their details to form a team.
ABOUT ALL THE ROUNDS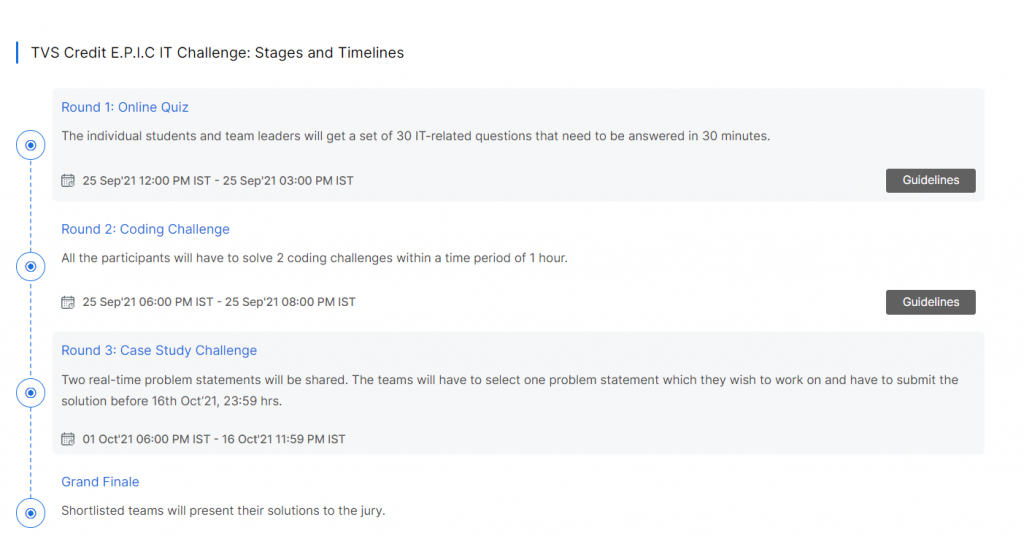 FULL VIDEO DESCRIPTION